Everest Backup Settings
Navigate to Everest Backup -> Settings -> General Tab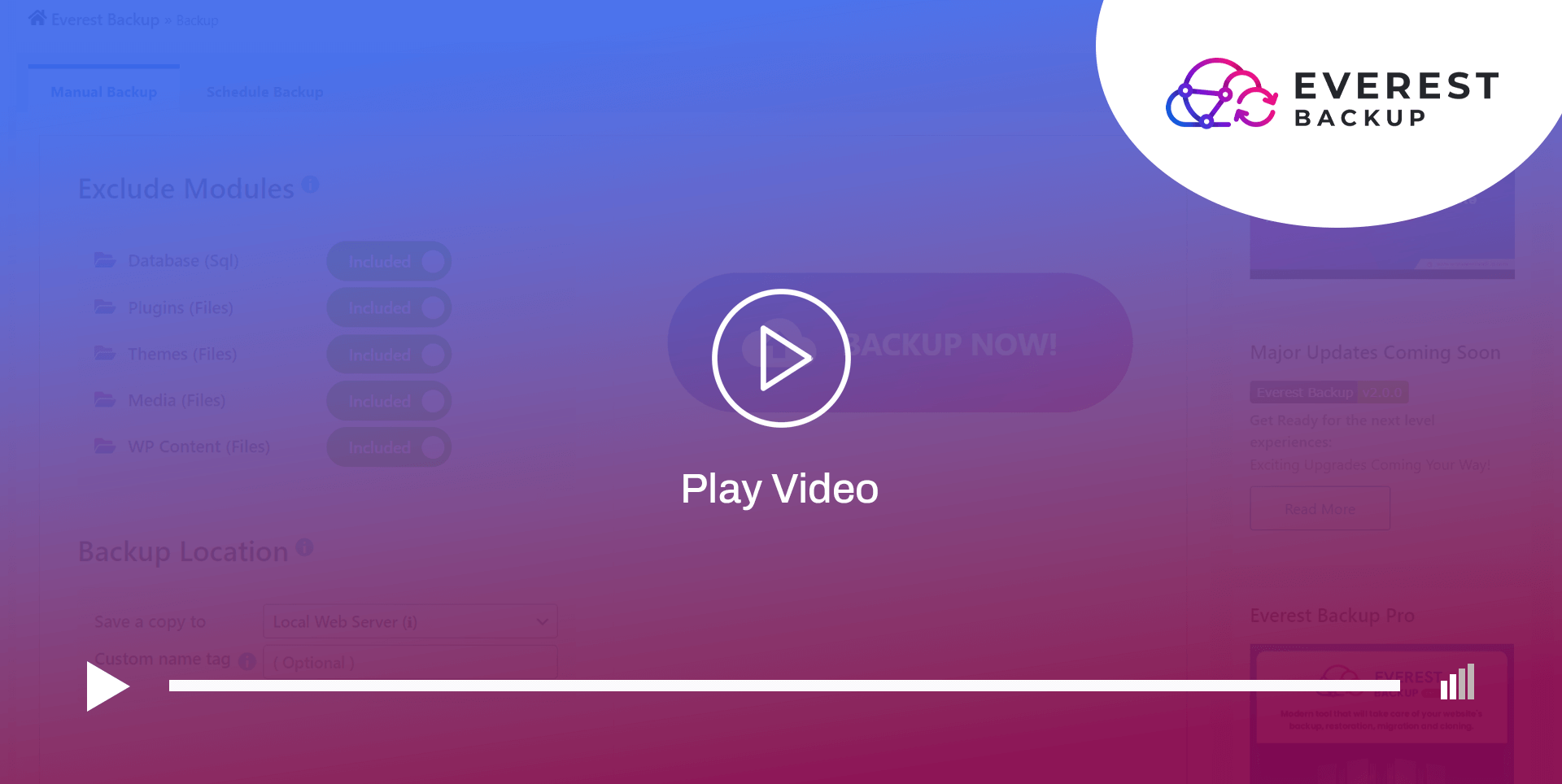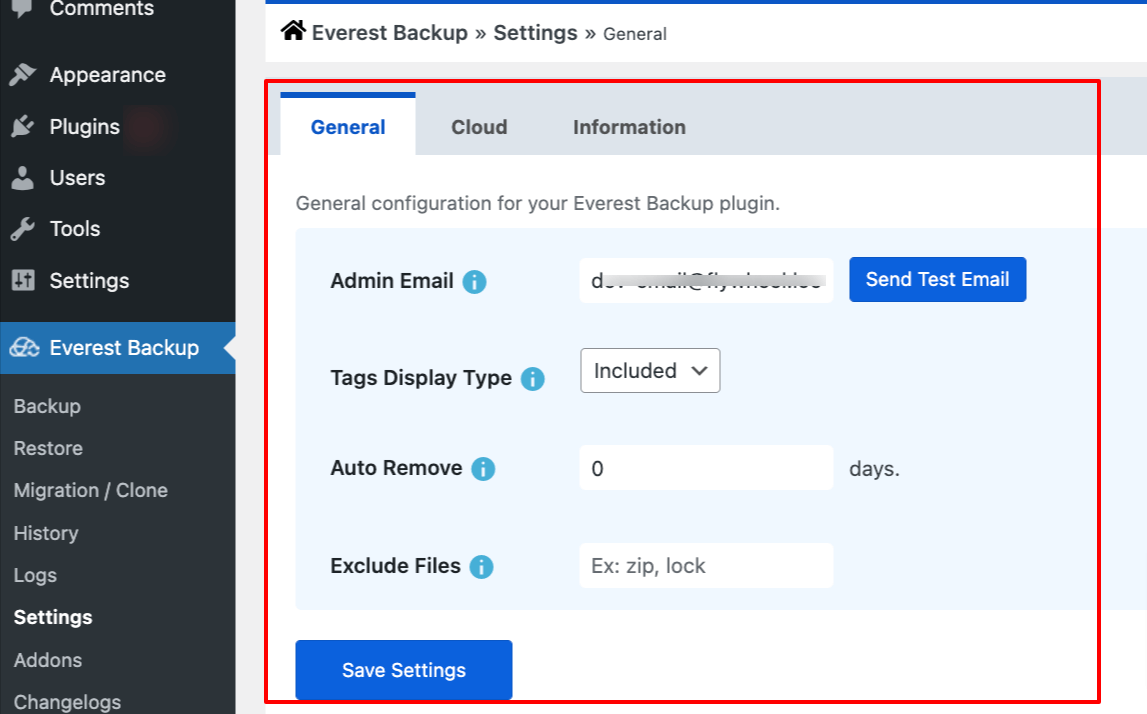 Admin Email : By default it automatically populate administrator email address. But you can put any valid email address and save settings. This email address is used for Everest Backup notifications. If you have enabled notification options then Everest Backup will send notifications in this email address.
Send Test Email: This button is for Testing Email, you can click this button to receive test email. If you don't receive any test email by clicking this button, then your hosting mail is not working.
Tags Display Type : You can select your Tags Display Type according to your preferences. By default its Included.
To know more about Tags navigate to Everest Backup -> History

Auto Remove : This feature will automatically remove your backup files from your hosting web server on the basis of define number of days.
Default value is 0 ( Zero ) --> This means unlimited number of days. All files will be available in your hosting server.
If you want to keep your backup files upto 7 days then simply 7 days as a retention days.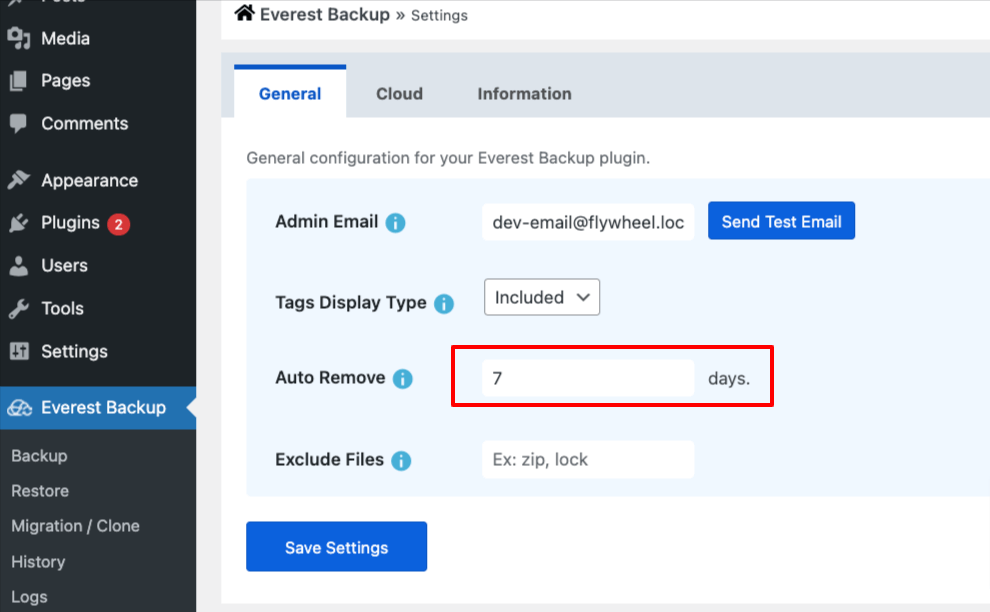 In case of Cloud Addons each cloud have their own retension settings for more information Navigate to Everest Backup -> Setting -> Cloud select specific cloud storage addon.
Exclude Files : If you want to exclude any file extension from being backup then you can provide extension. Everest Backup will exclude that file extension from Backup Files. For Eg. zip, lock