Restore You website By Uploading File Methods
Navigate to Everest Backup -> Restore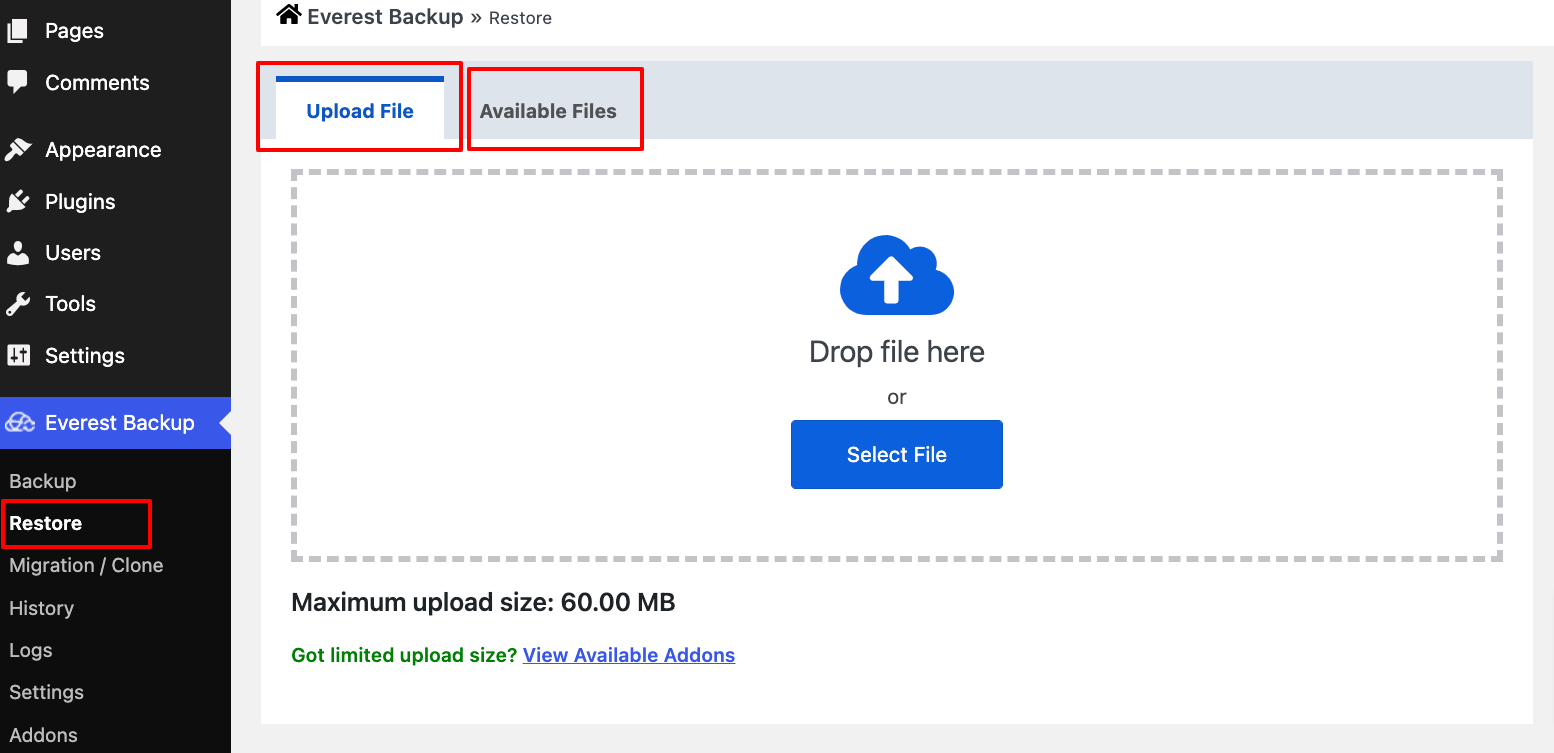 Restore By Uploading File : If you have your Backup Files on your Computer, then you can upload your backup files and restore your website.
Once your backup files uploaded you will see pop up as shown below screenshot. Click Restore button to restore your website. There is also cancel button incase you want to cancel the upload.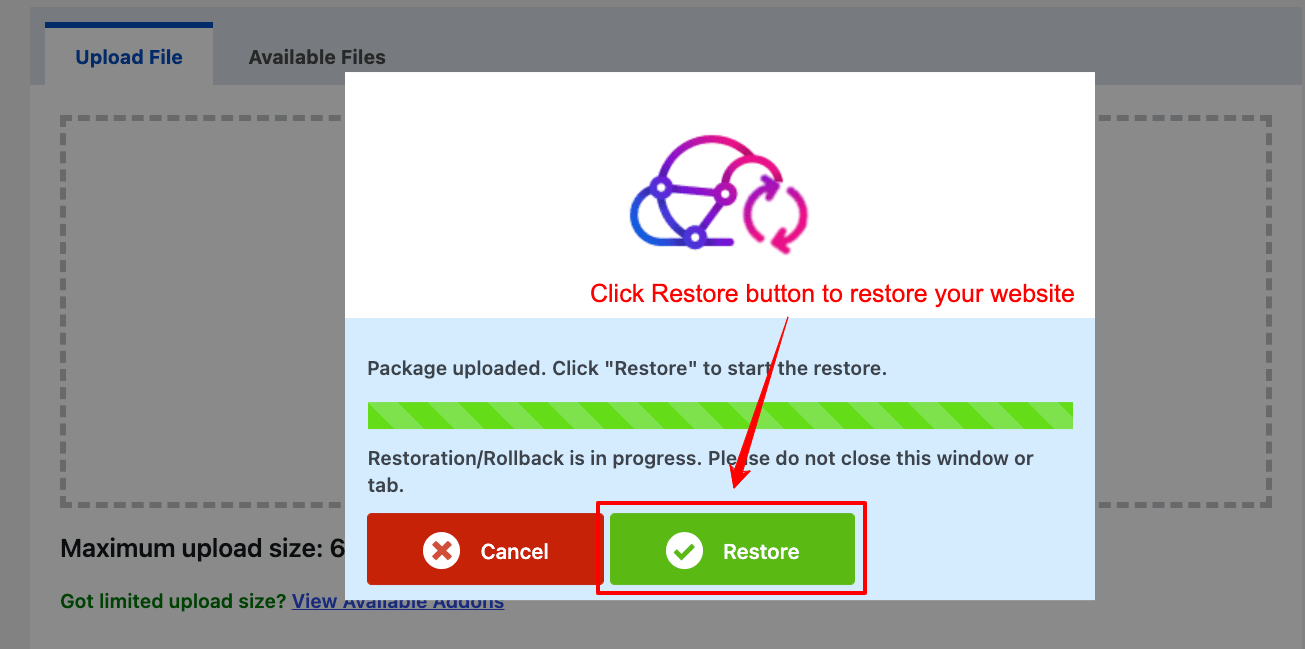 Note:
What is Maximum Upload Size ?
The maximum upload size limit is a setting that controls the maximum size of a single uploaded file or all files uploaded in a single request and it is control by your hosting server.
How to Increase Maximum Upload Size ?
Contact your hosting servers support team and request them to increase Maximum Upload Size Limit.
How to SET Unlimited Upload Size Without Contacting Hosting?
We have our Premium Addons Unlimited Uploads and Restore Buy Now​. Just activate this addon, thats all no any extra settings required.