In a multiple ways You can restore your websites
Navigate to Everest Backup -> Restore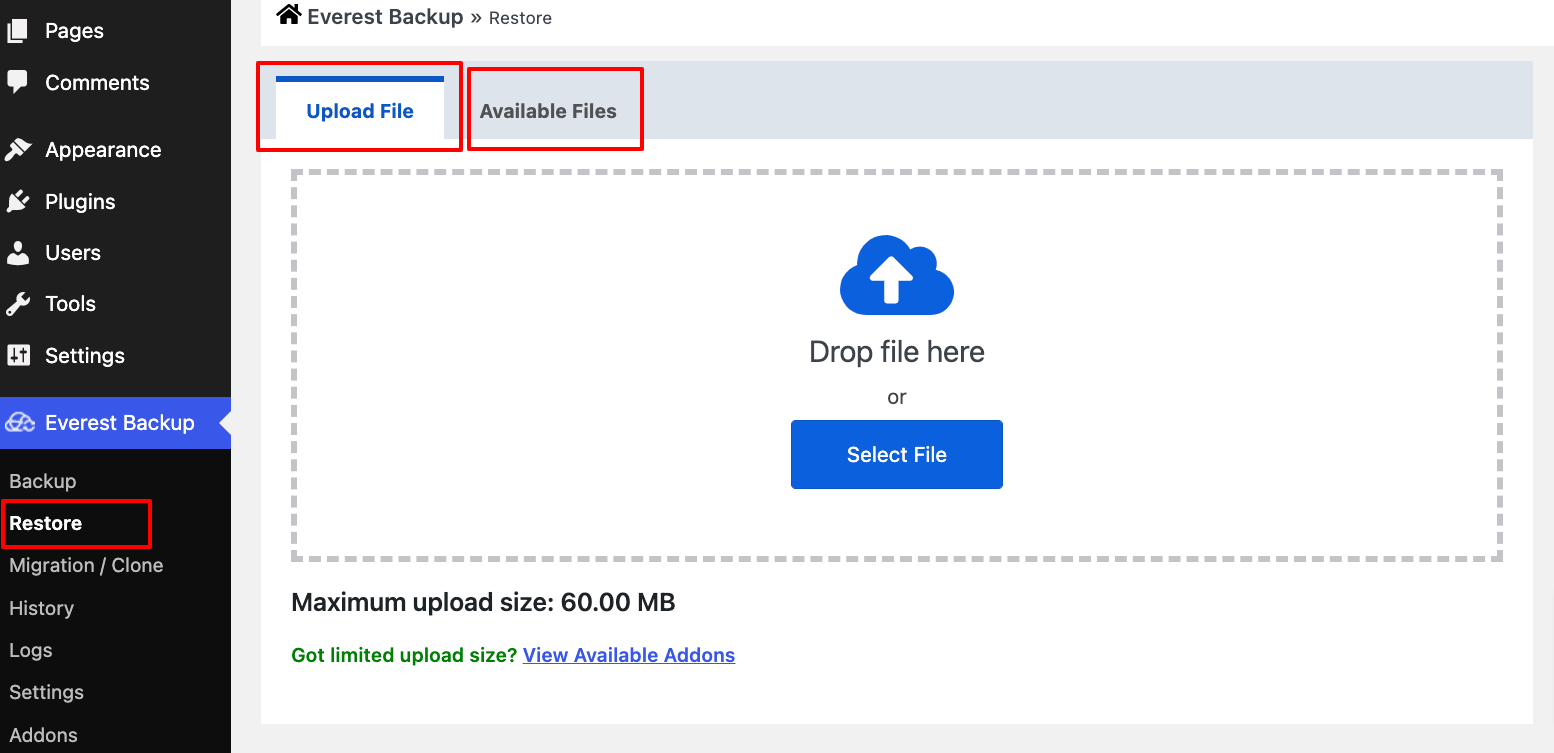 Restore By Uploading File : If you have your Backup Files on your Computer, then you can upload your backup files and restore your website.
Restore From Available Files : If your Backup Files are on your hosting servers or on your remote clouds then you can directly restore your website from Available Files tab.
Note:
If you use remote storages option to save your backup files then You don't have to download your files on your computer and again upload to your website for restore. You will find all your backups file on Available Files tab.