How to Migrate / Clone your Website
Its very simple, just like copy and paste.
Steps for Migration and Cloning
Step 1 : Generate Migration key from your source website
Step 2 : Copy Migration key from your source website
Step 3 : Paste the migration key on destination website.
Note:
Your Login Credentials will be exactly same of your source website.
Do I have to install WordPress on Destination website ?

Yes, you have to install a fresh WordPress & also Install and Activate Everest Backup Plugin on the destination website.
From where we get Migration Key ( Migration Key is available in Source Website )
Step 1: Navigate to Everest Backup -> Migration / Clone -> Migration Tab
Step 2: Now select the backup file that you want to migrate or clone.
Step 3: Click Generate button to get migration key.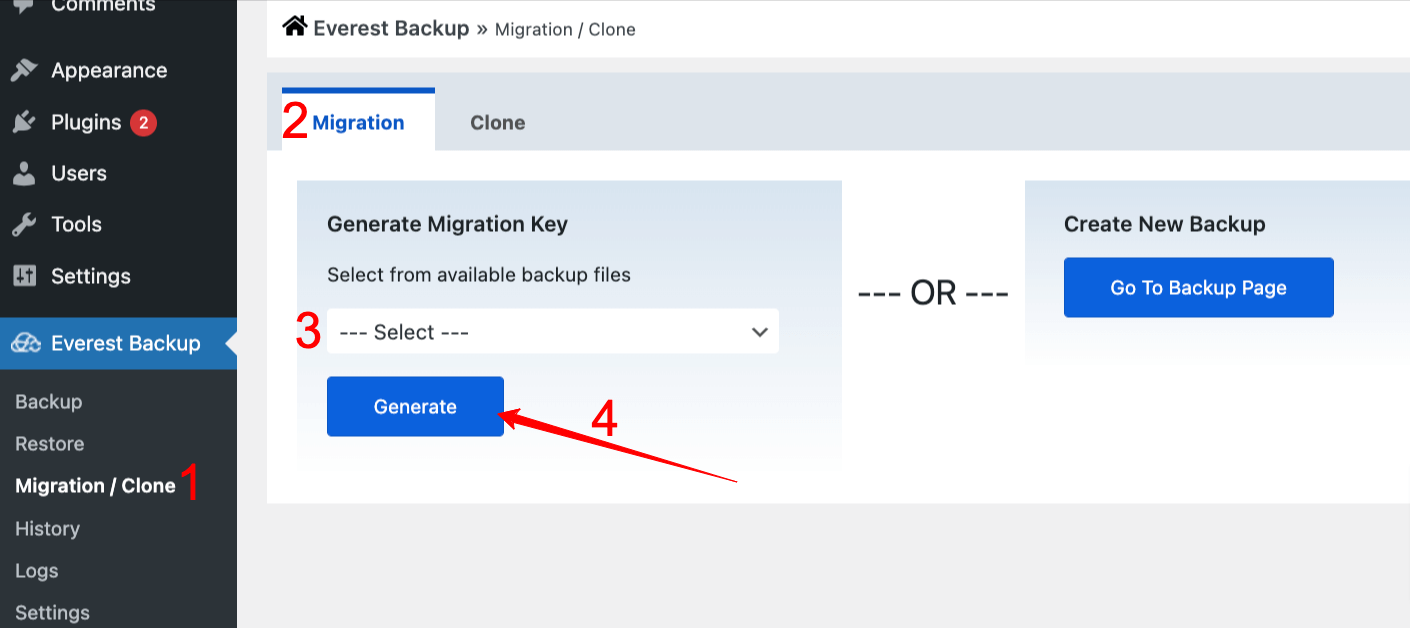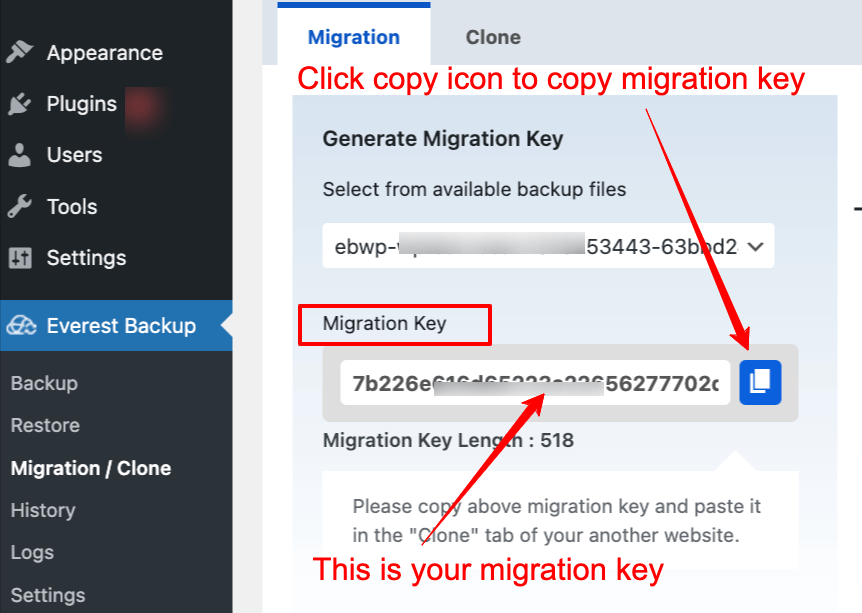 Now Go to your Destination Website
Step 1: Install and Activate Everest Backup Plugin
Step 2: Navigate to Everest Backup -> Migration / Clone -> Clone Tab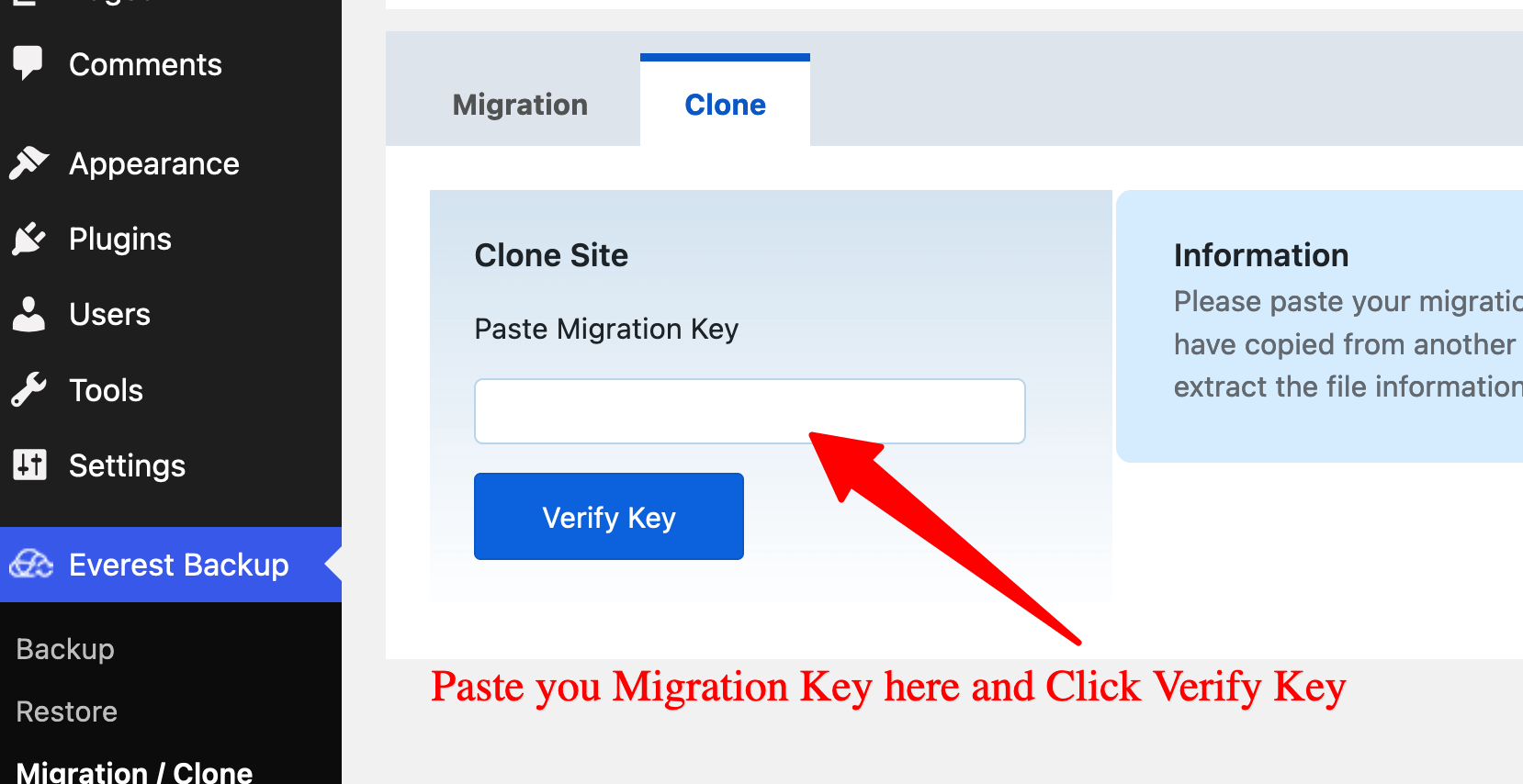 Finally if all the informations is correct Press Clone Button